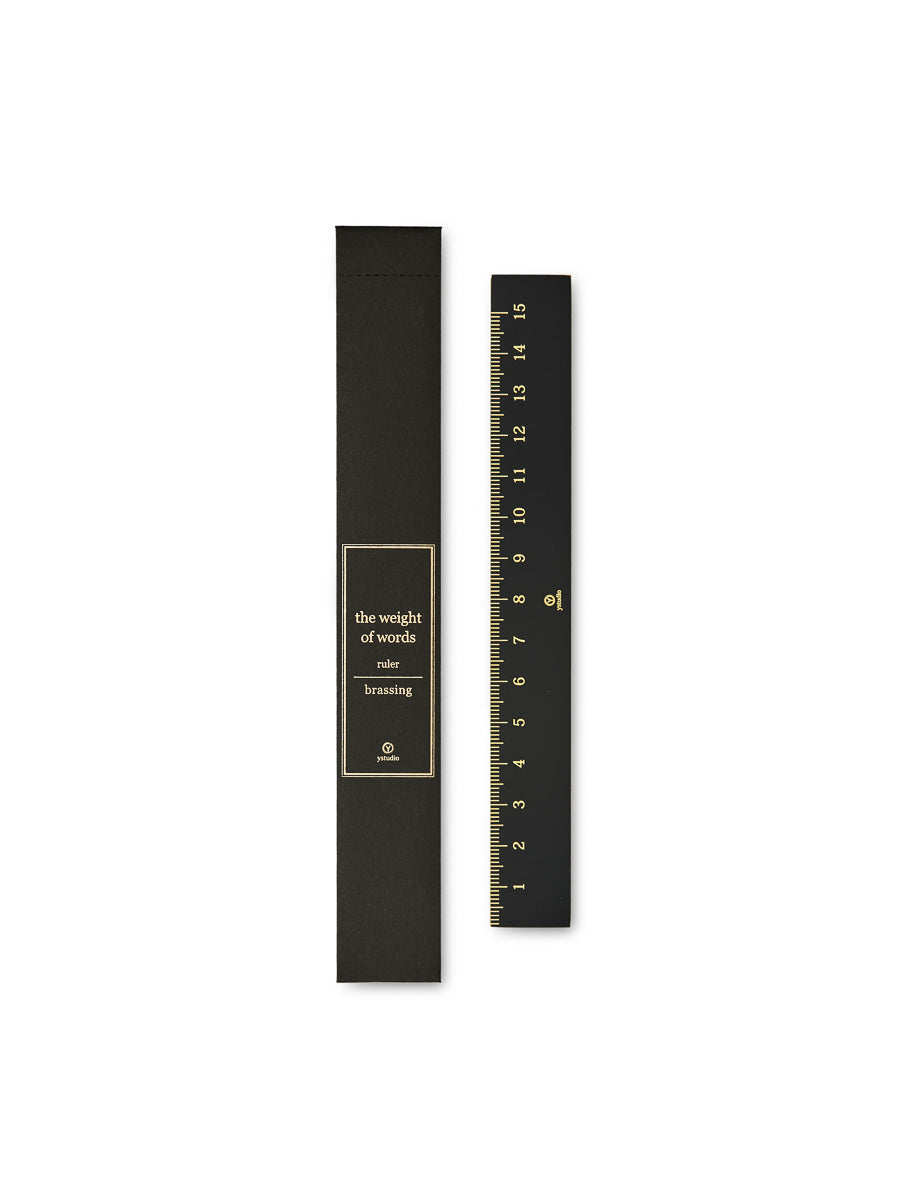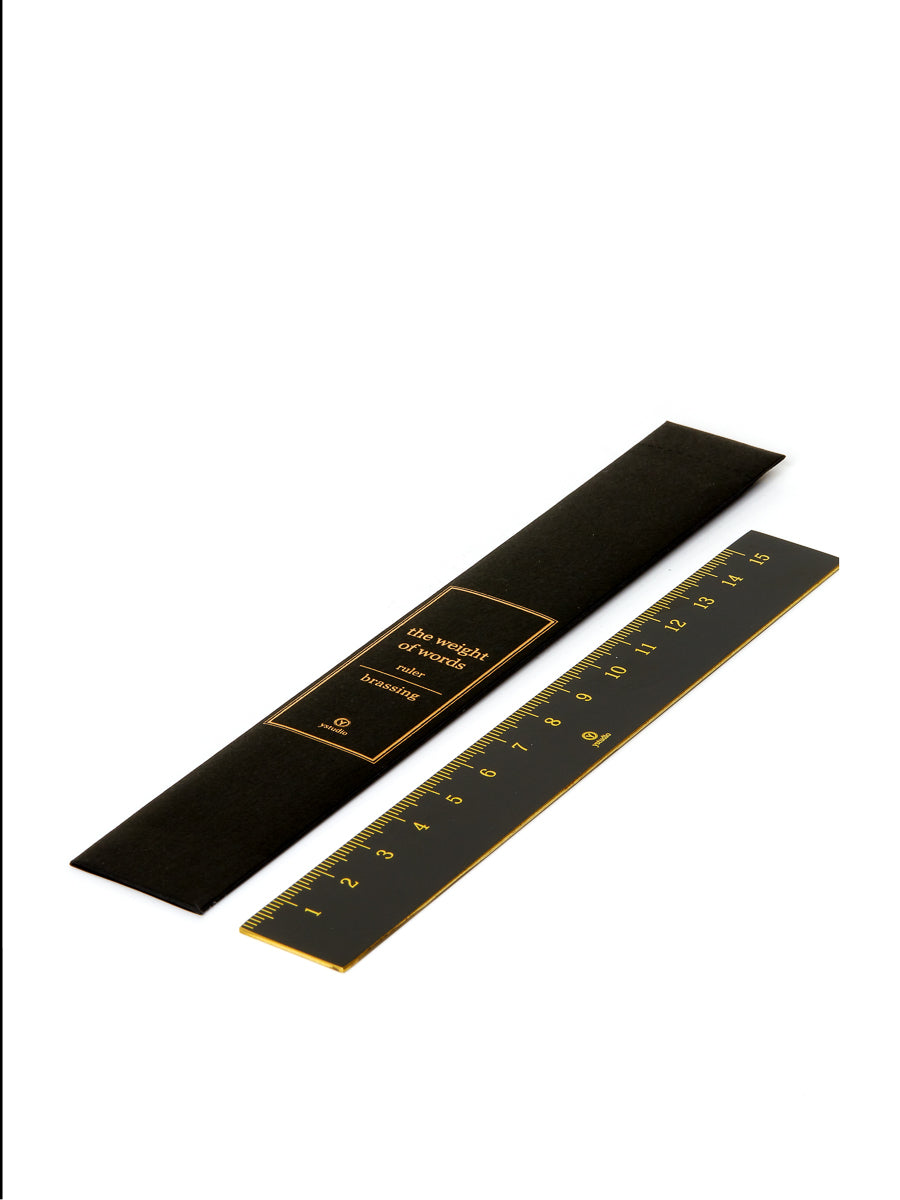 Needing and wanting do not necessarily boil down to the exact same thing, but in this case, Ystudio has transformed an utmost simple and functional object into something desirable. The black paint covering the brass makes this ruler stand out in a fashion that one would not expect from the simplest of all office accessories. Leave it on, watch it fade, or scratch it off: eventually, the coating of this ruler will mark it as your own.
Product Dimensions: 1mm x 20mm x 160 mm
Weight: 26x168x3 mm
Box: 27g
Free shipping on orders over £150.
We ship to most countries around the world.
All orders are tracked and signed-for.
International taxes & duties can be prepaid at checkout.
Final shipping rates confirmed at checkout.