At Oliver Spencer, we believe that fashion should not come at the expense of our planet. From the raw materials we choose to the practices we implement, our journey is defined by conscious choices that celebrate sustainability.
About Us
Driven by the mantra "buy less, buy better," our goal is to craft clothing that stands the test of time, both in style and durability. Each garment reflects our unwavering commitment to quality and our conscious acknowledgment of its environmental footprint.
The Challenges
Fashion's environmental toll is profound. By presenting transparent facts and figures, we aim to spotlight the pressing challenges the industry faces. Join us as we address the urgent need for sustainable fashion practices and work towards a greener future.
Our Ethos
Merging craftsmanship with responsibility, our ethos stands firm: prioritize planet and people in every garment. From sustainable sourcing to ethical practices, our principles guide each design choice.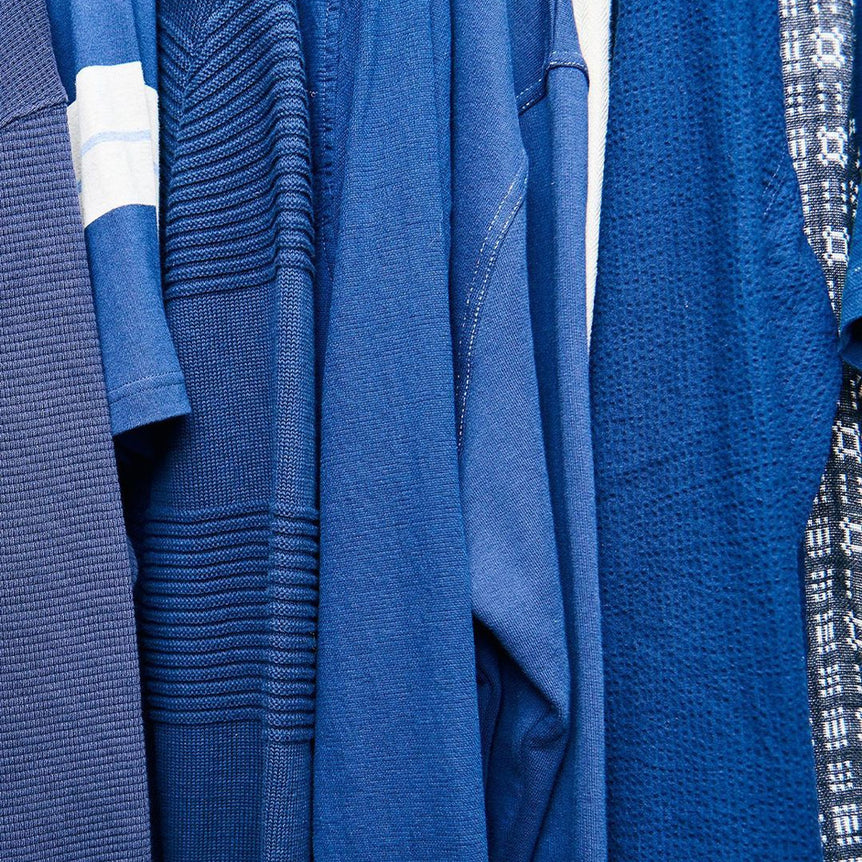 Fabrics
Fabrics are the foundation of our collections, and we're meticulous about their origins and impacts. Whether it's the breathable linen for summer afternoons or the cozy wool for chilly evenings, our selection is rooted in sustainability. Find our more about our eco-friendly materials like Organic Cotton, Wool, Linen, Tencel, Corozo, and more below.
Find Out More
Animal Welfare
At the core of our sustainability ethos is a deep respect for animal welfare. For our spring and summer collections, we predominantly use plant-based fibres like linen, organic cotton, and Tencel. This ensures a reduced reliance on animal-derived textiles. While we do occasionally incorporate ethically-sourced horn, we primarily opt for corozo buttons, derived from the tagua tree nut.
Our winter lines lean more towards wool due to its unrivalled warmth, always procured from reputable British or Italian mills. We've phased out the use of shearling in favour of faux pile and have substituted natural down with Climaloft™, an eco-friendly recycled polyester microfibre, for our insulated garments.
Production & Labour
Over the years, our commitment has been to foster open and transparent partnerships with our suppliers, prioritising the rights and welfare of workers. Ensuring that those crafting our clothing are treated with dignity, respect, and care is paramount to us. By choosing to manufacture primarily in the UK and Portugal, we consciously sidestep many of the labour challenges rampant in the broader fashion industry, including forced labour, unjust wage structures, and hazardous work settings. Both countries uphold rigorous legal standards for garment workers, mitigating risks present in less strictly-regulated regions. Our regular visits to these factories enable us to engage with both management and employees, ensuring product quality.
It's also noteworthy that GOTS not only certifies ecological criteria but also emphasises vital social conditions. This certification mandates that all entities in the audited company's supply chain address fair wages. Ten of our suppliers either have undergone GOTS audits or prominently feature GOTS certification on their websites. More on GOTS' key features.
Climate
Our planet's well-being is intertwined with our actions. Through conscious recycling initiatives, energy consumption from renewable sources, and a proactive approach to waste management, we aim to reduce our carbon footprint one garment at a time. Find out more about our climate initiatives below.
Find Out More
At the heart of our brand lies a dedication to crafting timeless menswear, but our commitment doesn't end there. We believe in a world where every step in the creation process uplifts and honors every individual involved — from the artisans weaving the fabrics to the consumers wearing them. Moreover, we recognize our duty to the planet, striving to make choices that reflect our deep respect for the environment. Join us as we continue our journey, championing both sustainable and ethical advancements in the world of fashion.