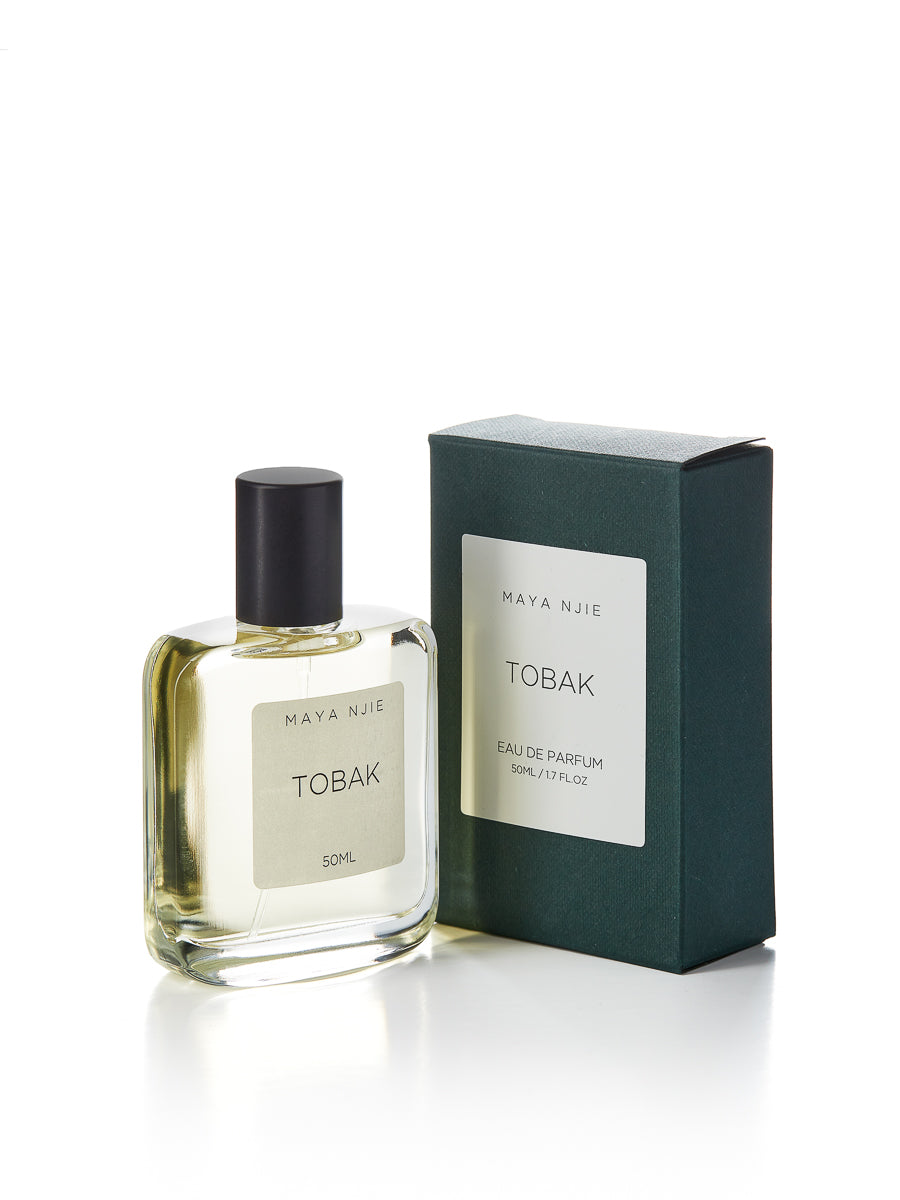 Maya Njie Tobak Eau De Parfum 50ml
Tobak is a dark, pointed yet comforting scent composed of sweet smoky notes of tobacco leaf, vetiver, and warm hints of cinnamon. The base is made up of animalic musks and leather; 'addictive' becomes the word.

Key notes: Tobacco Leaf, Vetiver, Cinnamon, Tonka, Musk, Leather

Please Note: We are currently only able to ship perfumes within the UK due to international rules and restrictions. 

Made in London
Vegan
Not tested on animals
Ratio: Oil 32%, Alcohol 68%
Ingredients: Alcohol Denat, Parfum, Benzyl Alcohol, Coumarin, Isoeugenol.
Fragrances evolve and become a little more rounded and seamless with time, therefore the end of a bottle and the beginning of another will be at different stages of maturation, a process to be embraced. Be sure to store your perfume away from sunshine and heat, cool and dark is the best way to maximise its longevity.
Free shipping on orders over £150.
We ship to most countries around the world.
All orders are tracked and signed-for.
International taxes & duties can be prepaid at checkout.
Final shipping rates confirmed at checkout.