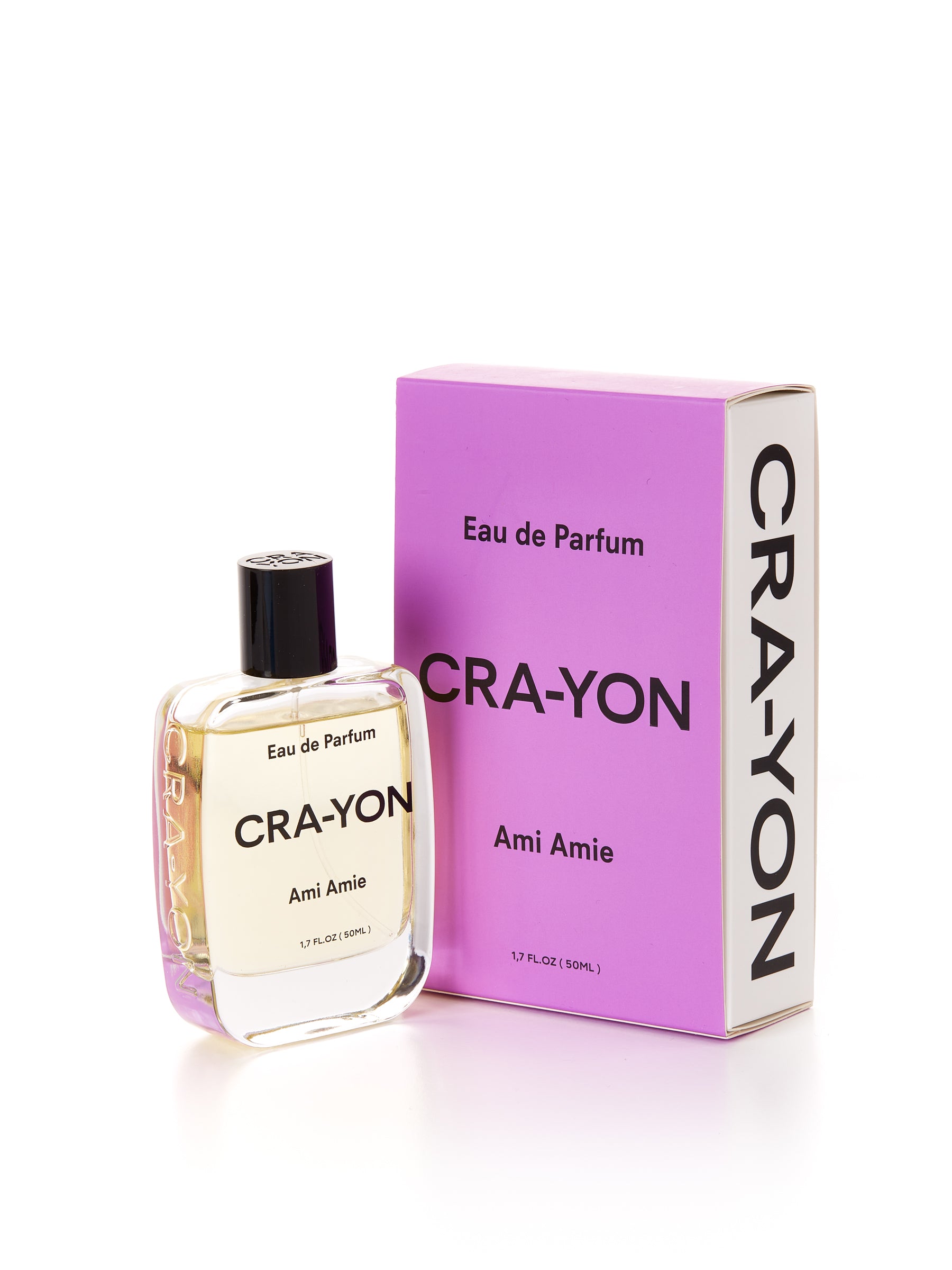 Cra-Yon Ami Amie Eau De Parfum -50ml
Ami Amie is your new Invisible Best Friend. The best mood lifter, most loyal and soft citrusy companion you've ever met.

"When we created Ami Amie we had in mind the idea of a scent being your loyal friend that is always there for you. " - Cra-Yon

A scent to create memories with, that lifts you up whenever you need it, always brings back good times and puts you in the right mood. Share it, gift it, treasure it.
Made in Sweden
Scent Direction: Floral Amber, Citrus
Dominant Notes: Black Currant, White Jasmine, Amber
Top Notes: Raspberry, Plum, Bergamot, Mandarin, Blackcurrant
Heart Notes: Tuberose, White Jasmine, Ylang, Lotus Flower, Cardamom
Base Notes: Sandalwood, Vanilla, Patchouli, Amber, Chocolate
Free shipping on orders over £150.
We ship to most countries around the world.
All orders are tracked and signed-for.
International taxes & duties can be prepaid at checkout.
Final shipping rates confirmed at checkout.