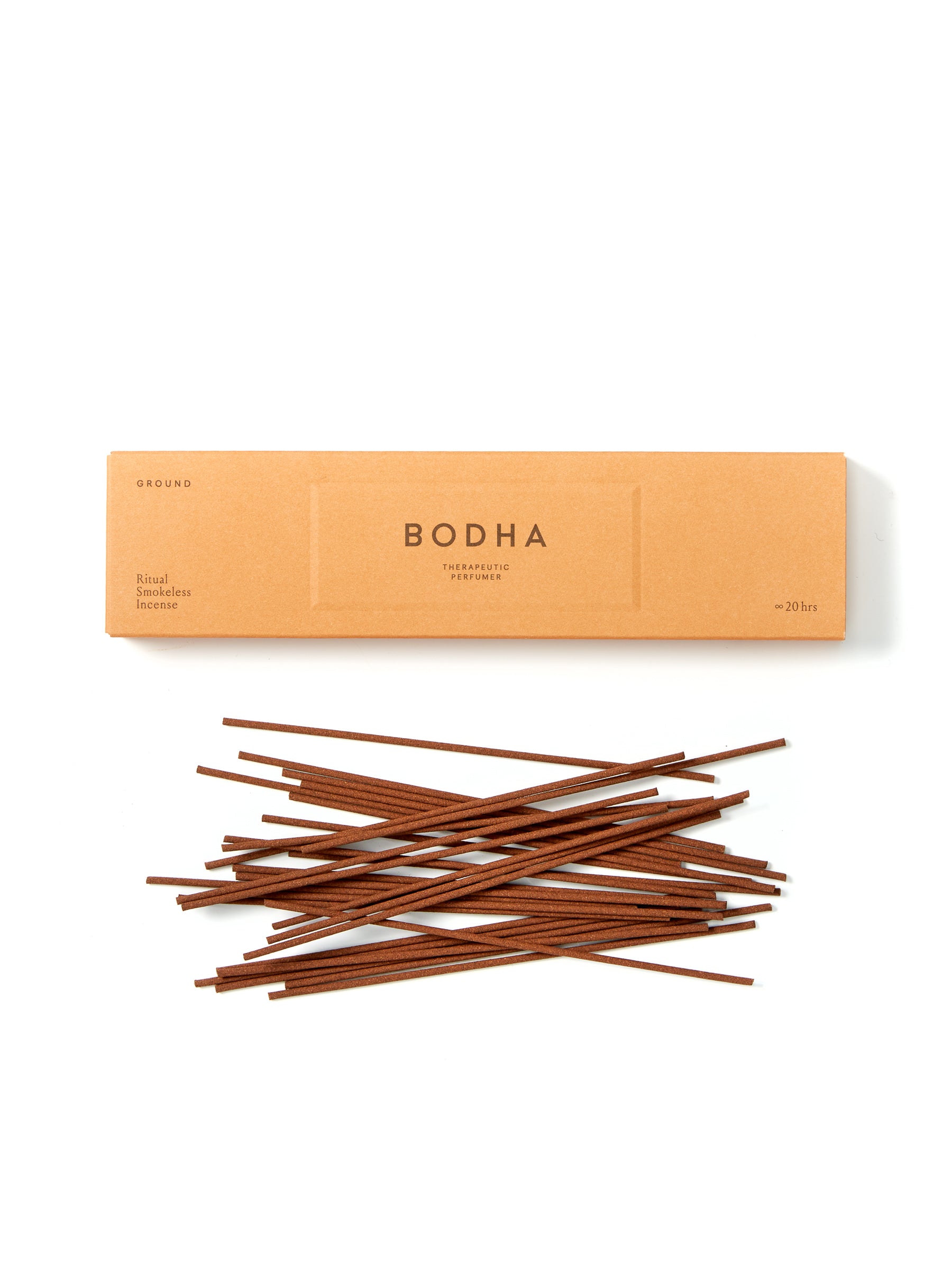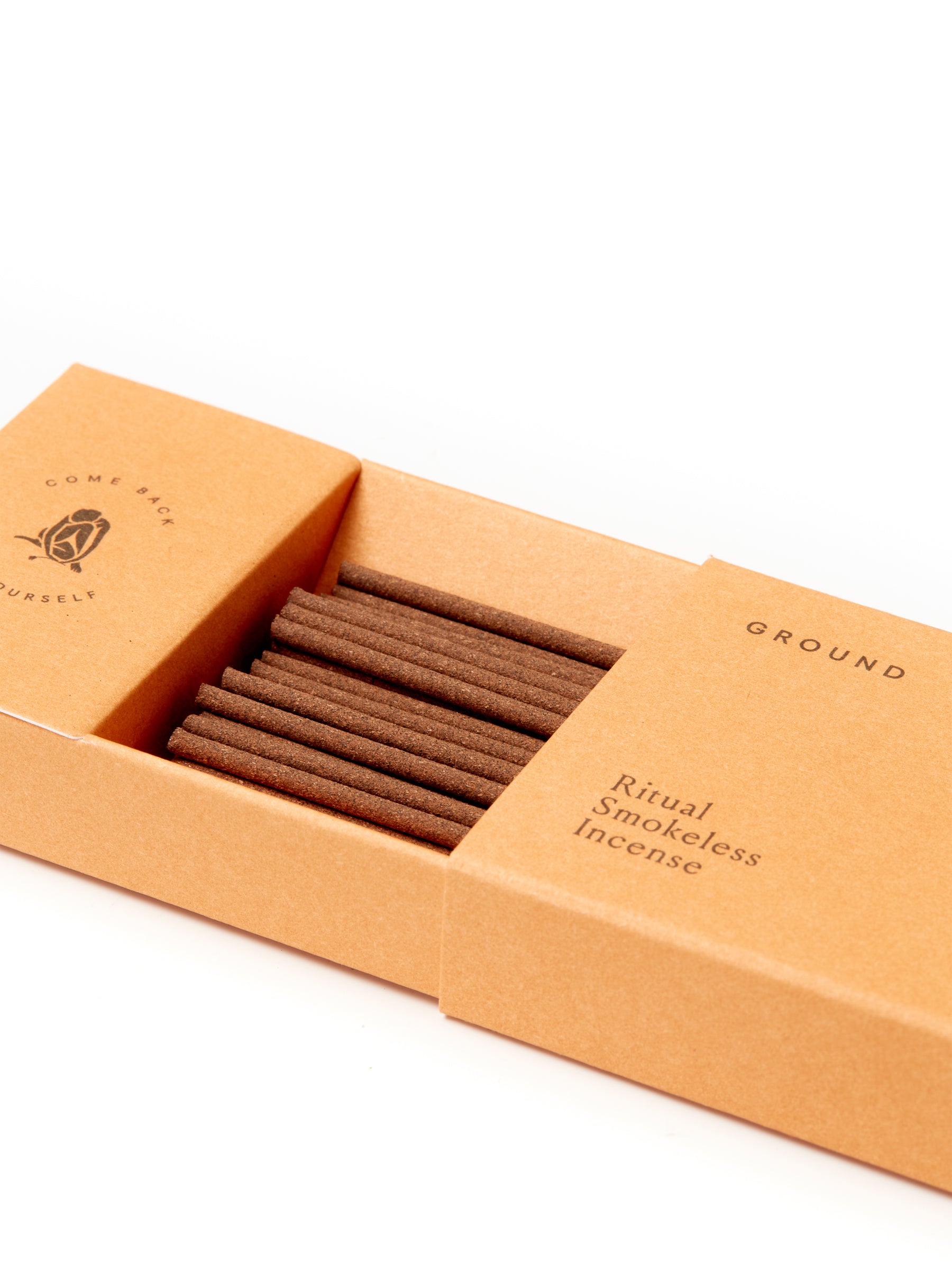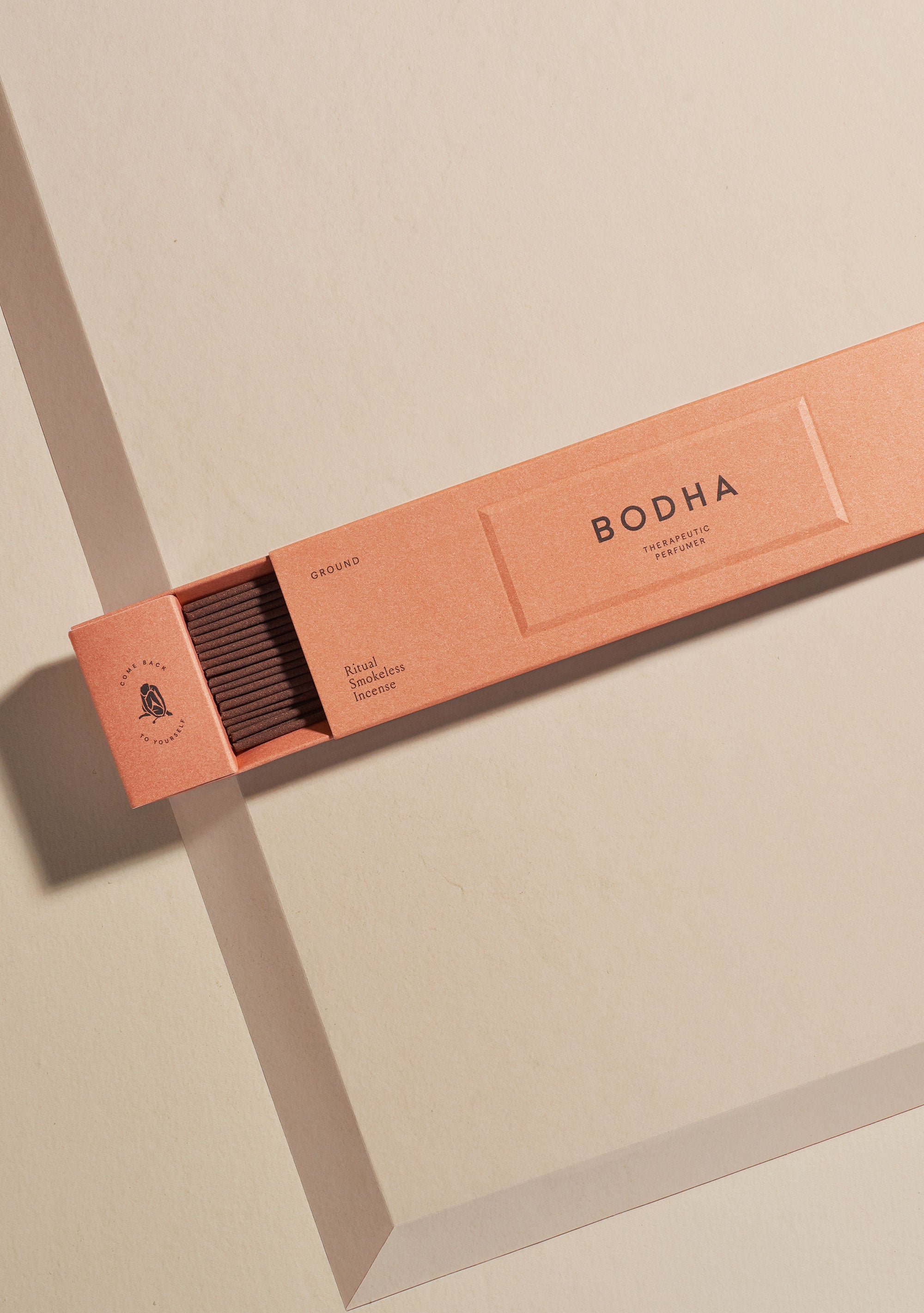 Bodha Smokeless Ritual Incense - Ground
Ground your mind, body & spirit with the earthy wood notes of Hinoki, Cedarwood & Frankincense. Use to earth & focus, perfect before & after travel.
With a gentle fragrance & a smokeless burn our Bodha incense are made in Japan using traditional methods from the finest organic woods and essential oils.

Each box contains 50 x 20 minute sticks
Made in Japan by Nippon Kodo
16+ hours of total burn time
Use to earth & focus
Gentle fragrance & a smokeless burn
To use, place in an incense holder, light tip, blow out flame & enjoy.
The ancient ritual of incense can help to: set intention, create space, bring you back to yourself
Free shipping on orders over £150.
We ship to most countries around the world.
All orders are tracked and signed-for.
International taxes & duties can be prepaid at checkout.
Final shipping rates confirmed at checkout.