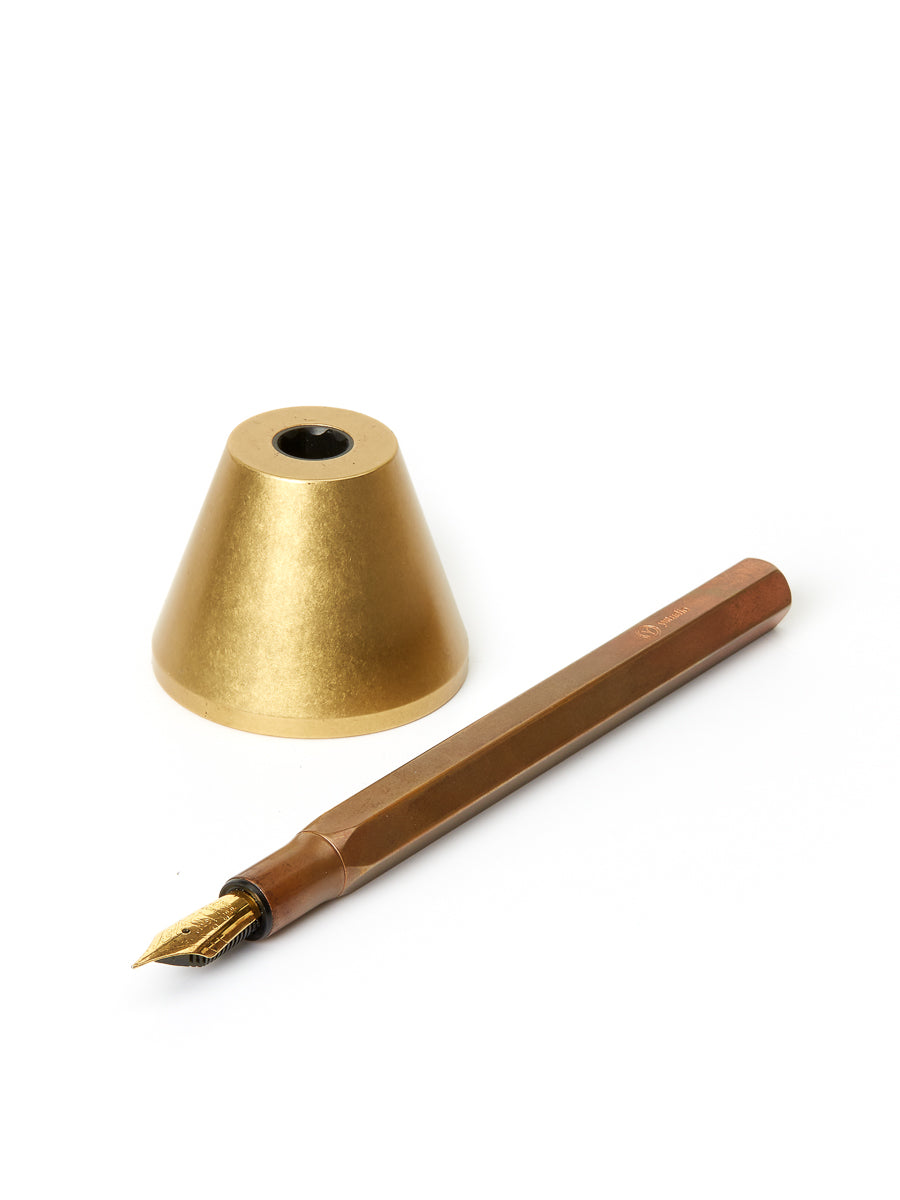 YStudio Desk Fountain Pen Classic (Medium)
The body of ystudio desk fountain pen is made of copper with a solid pen holder made of brass. The pen writes steady and smooth. Fountain nib is from Germany Schmidt and it comes with a Schmidt converter inside. It's a true eye-catcher and a great gift suggestion.
The color of copper would be changed by different users and various environments yet this is also its unique feature. The oxide is harmless. It would restore its original luster by wiping with Brass Polish. Without any surface treatment, we hope each product can maintain its individual marks by the constant use of the owner. Please experience and enjoy this one-of-a-kind beauty of copper.
*Please be noticed this item is unportable, it doesn't have a cap
Product Dimensions: 9.7 x 11 x 142 mm
Product Weight: 80 grams
Material: Brass, Copper
Refills: A converter is included (International Standard Cartridge Type)
In order to have the best writing experience, the manufacturer of our fountain pen nibs, Germany Schmidt, recommends customers to use ink which has a moderate thickness. For example, the ink from Pelikan, Waterman, Cross, etc.
Free shipping on orders over £150.
We ship to most countries around the world.
All orders are tracked and signed-for.
International taxes & duties can be prepaid at checkout.
Final shipping rates confirmed at checkout.