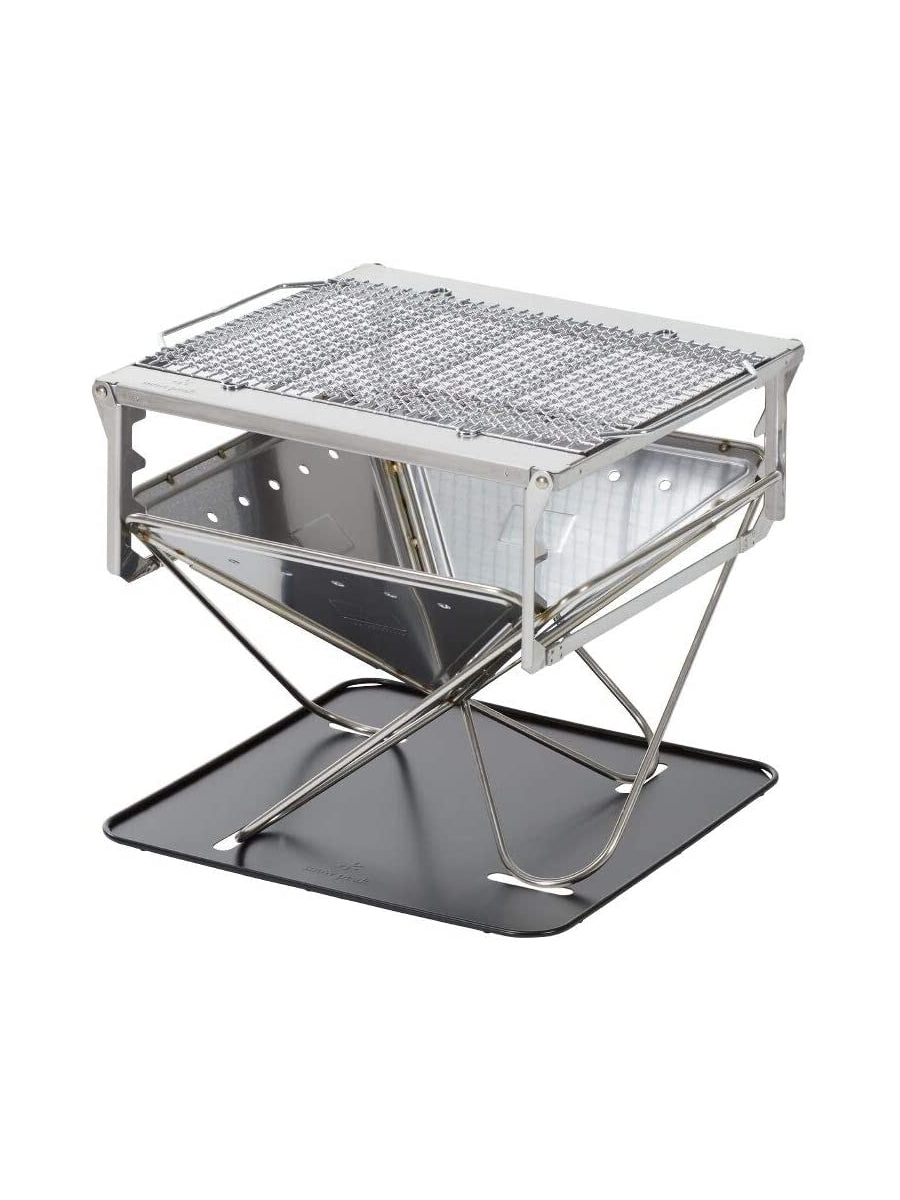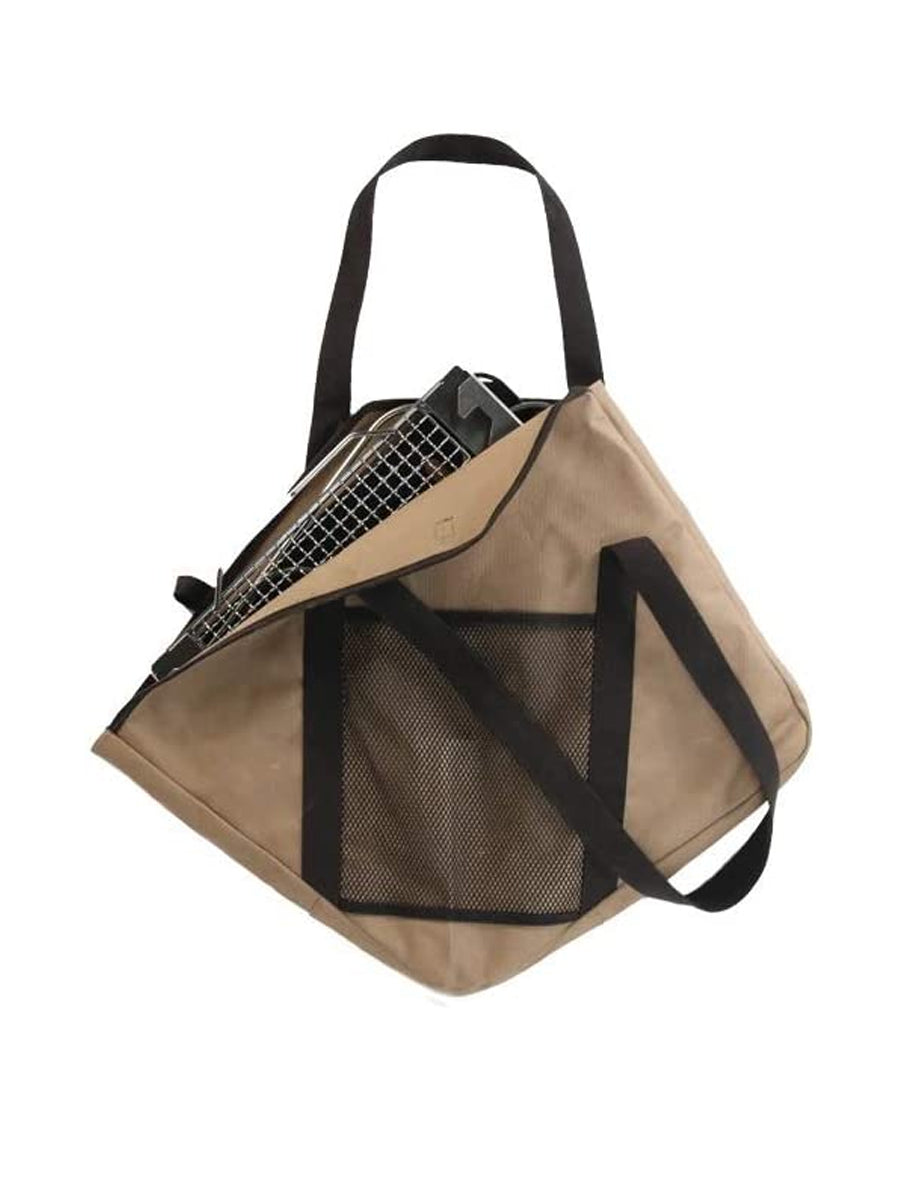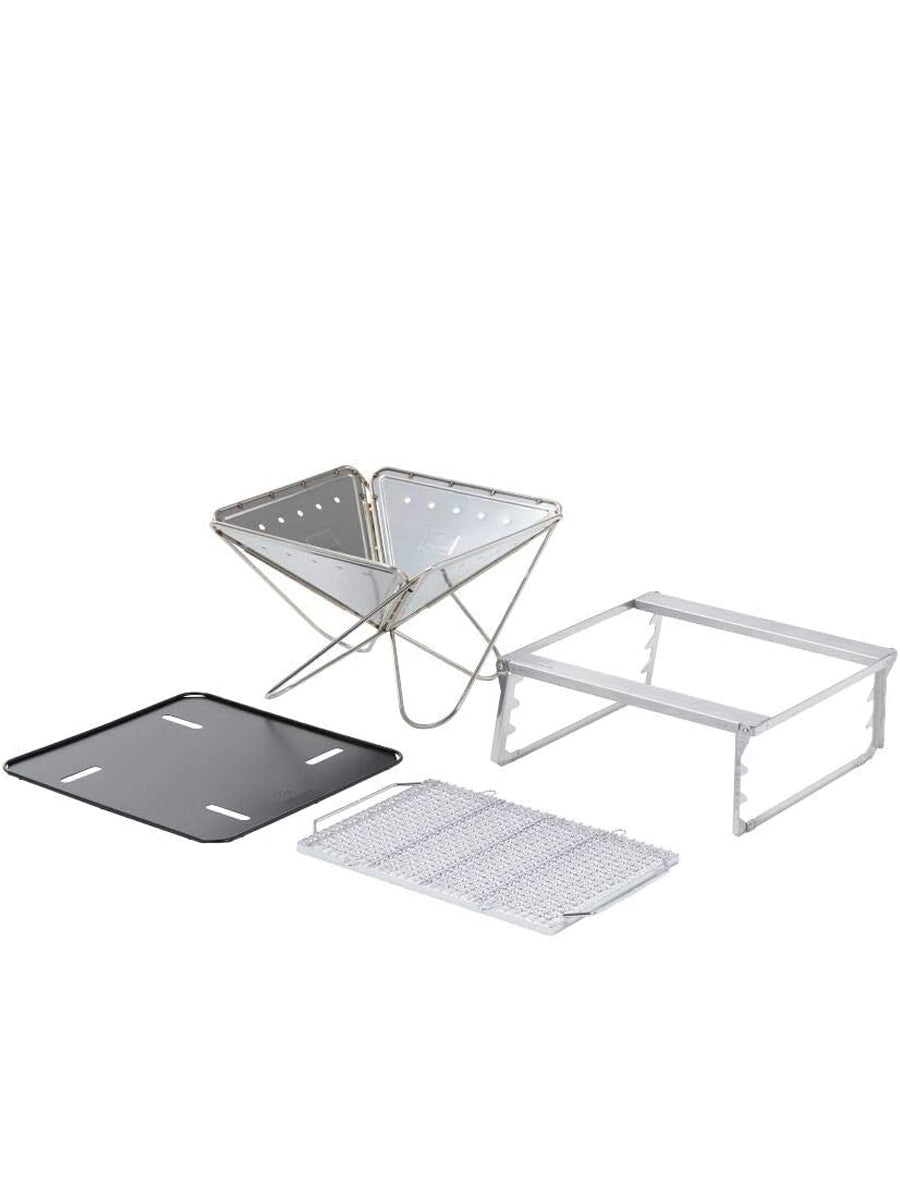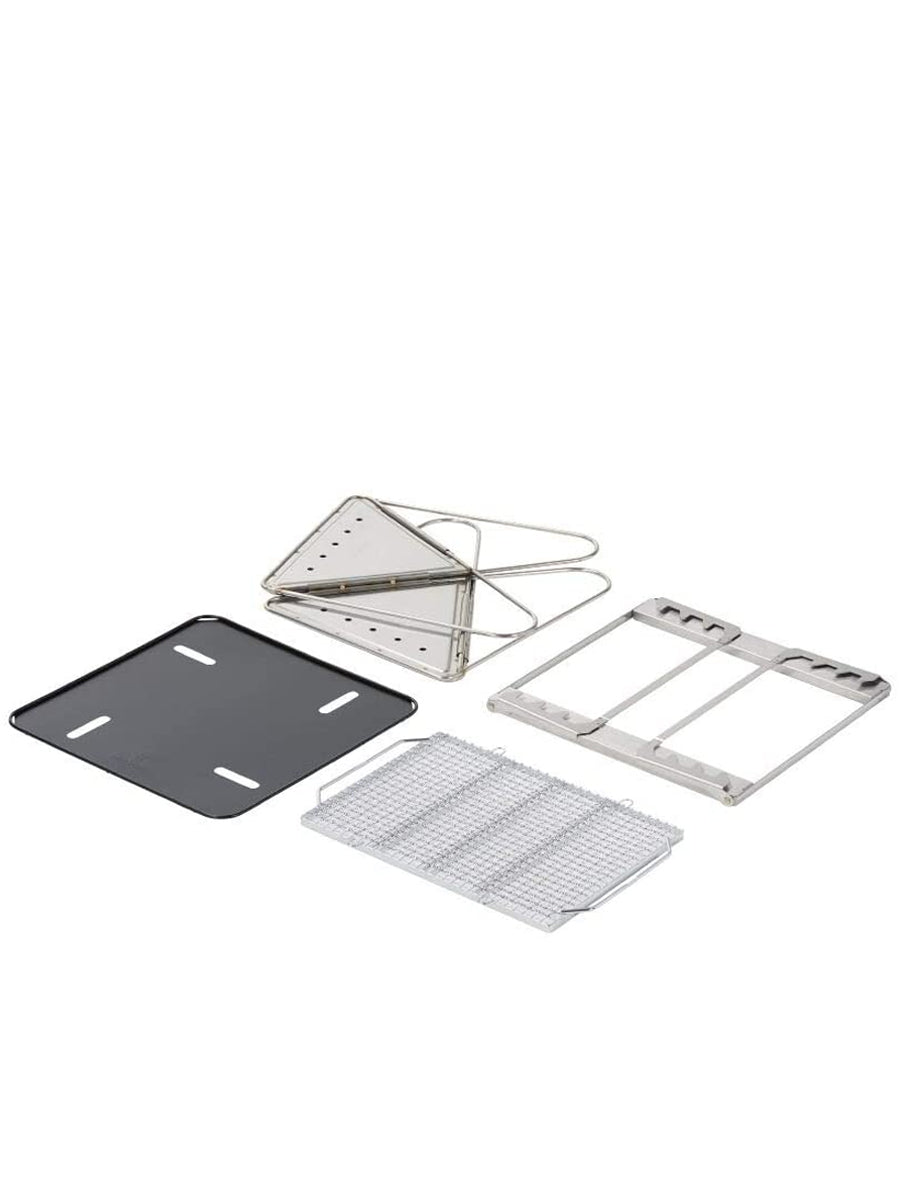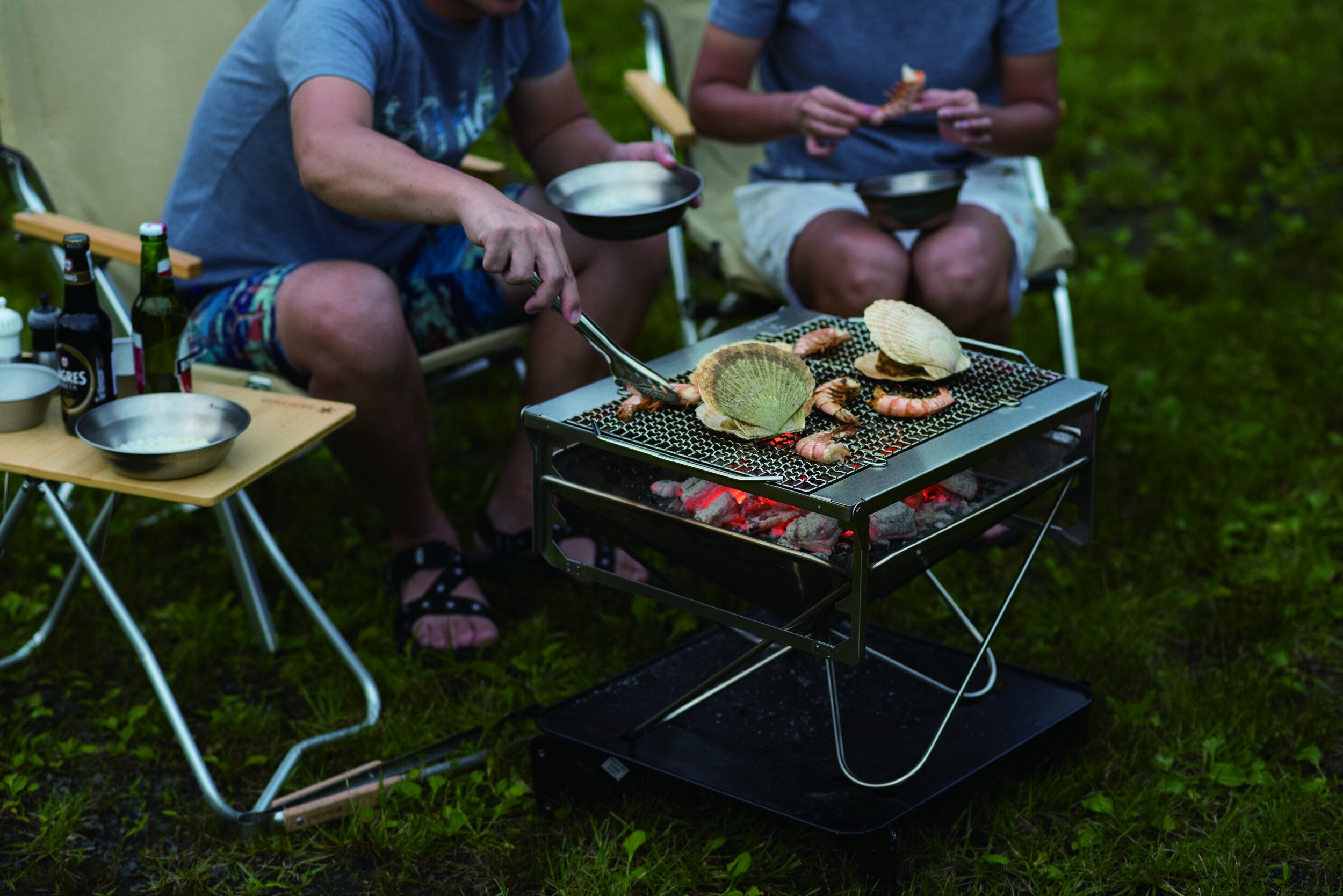 Snow Peak Takibi Fire and Grill Kit
The Takibi Fire and Grill is made of durable stainless steel and designed in Japan for a lifetime of use. Packable, portable and modular, use the Takibi Fire and Grill to create a gathering anywhere. The five piece set includes Grill Net, Grill Bridge, Pack & Carry Fireplace L, Baseplate and Carrying Case.
The Takibi Fire and Grill is the heart of an expansive product collection, including Snow Peak's Camping Chair, Kettle and Bamboo Folding Table.
Product Dimensions: 45cm (L) x 45cm (W) x 30cm (H)
Product Weight: 14.5 kg
Materials: Grill: Stainless Steel, Carry Case: No. 6 Canvas Acrylic Tape, Nylon, Mesh
Durable stainless steel
Portable, modular and collapsible
Contains: Fireplace Grill (L) Fireplace Grill Bridge (L) Pack & Carry (L) Fireplace Fireplace Base Plate (L) Fireplace Canvas Bag (L)
Free shipping on orders over £150.
We ship to most countries around the world.
All orders are tracked and signed-for.
International taxes & duties can be prepaid at checkout.
Final shipping rates confirmed at checkout.