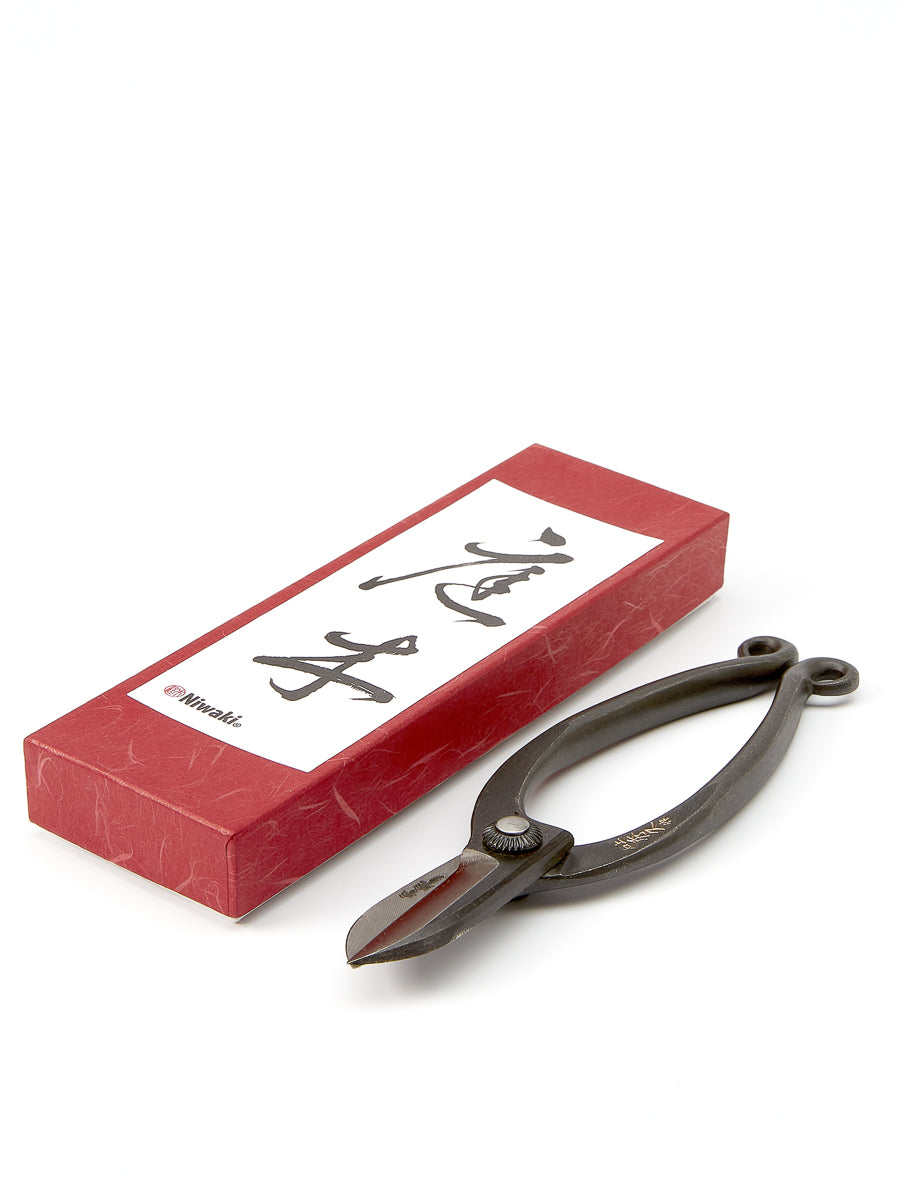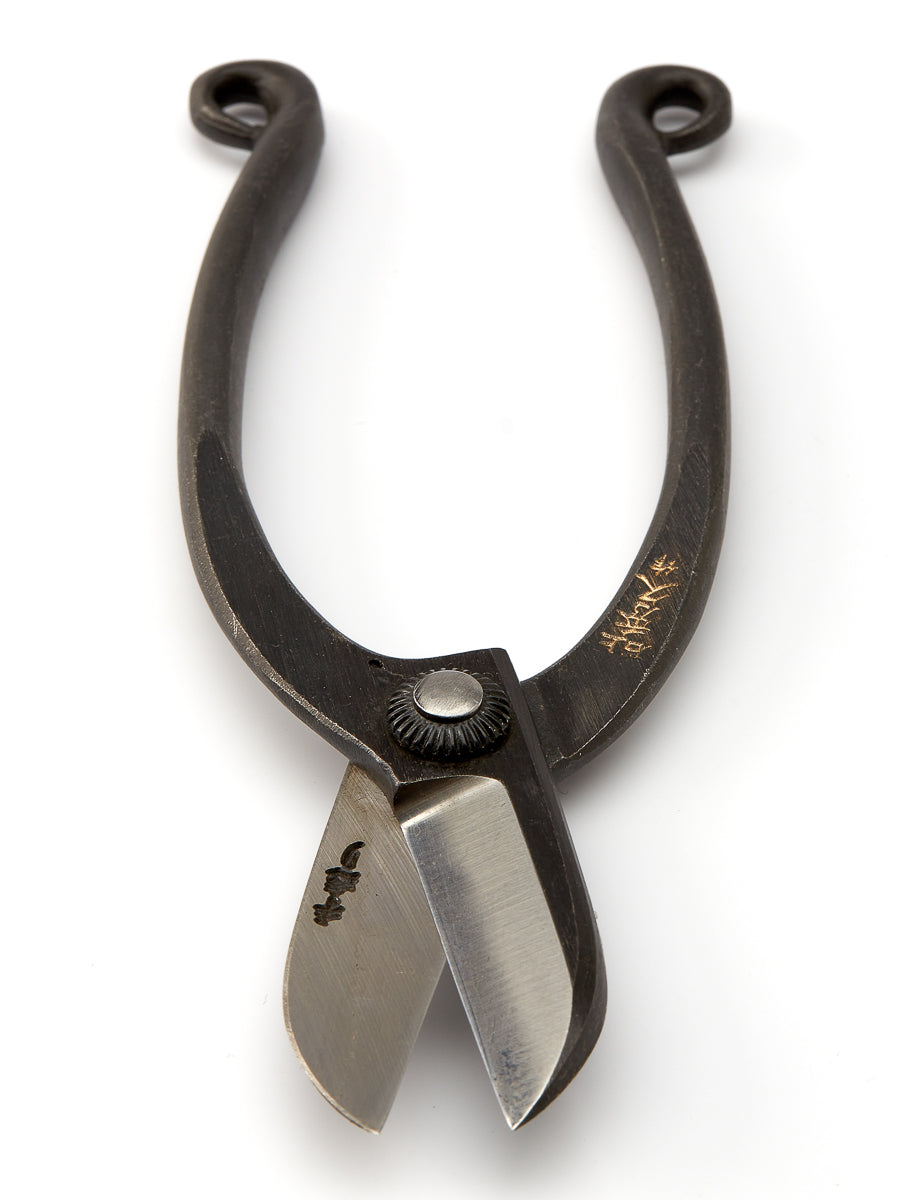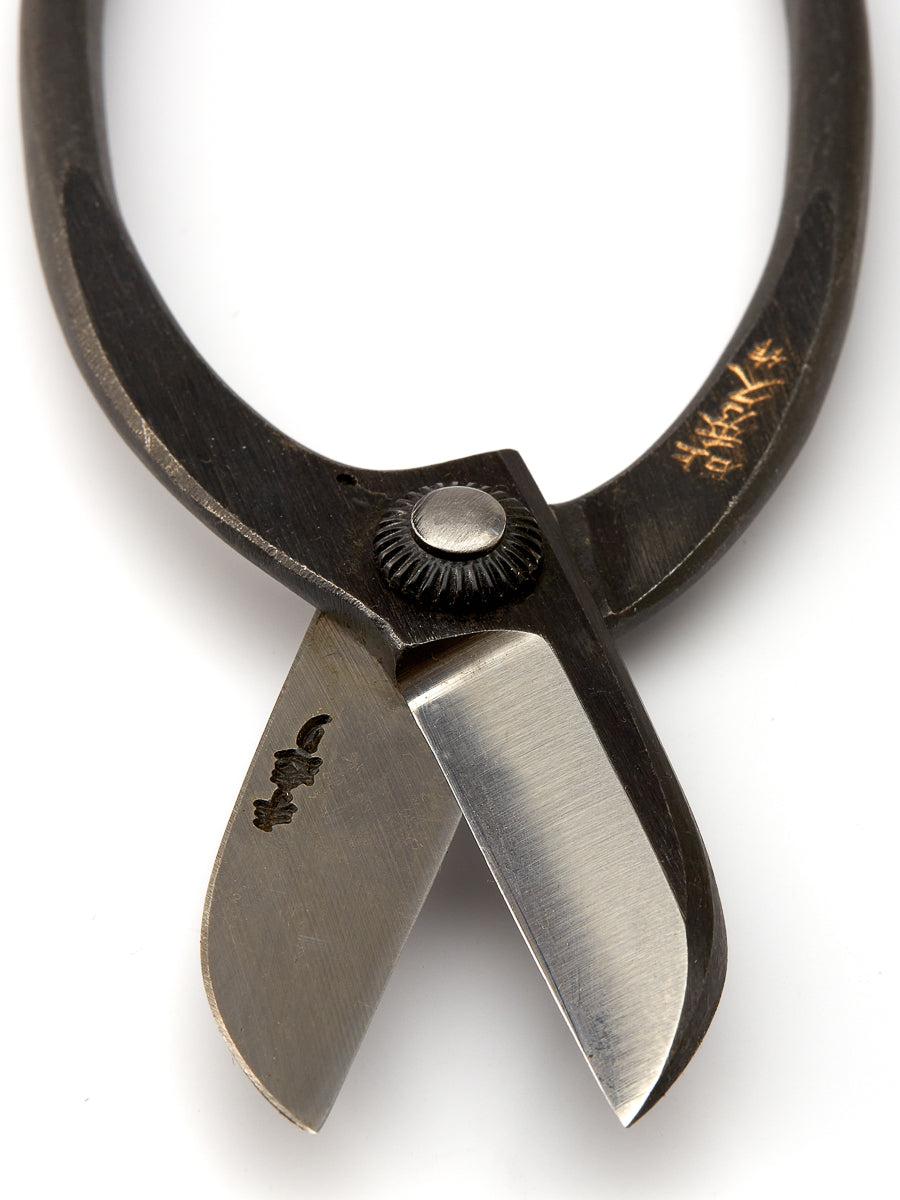 Niwaki Sentei Ikebana Scissors Black
Niwaki's Ikenobo-style scissors are traditionally for Japanese flower arranging. The short, broad blades are strong enough for woody cuts in hard stems. They take a bit of getting used to, but if the discipline of ikebana is something you aspire to, it's well worth it.
Product Dimensions: 170 x 45 x 16mm
Product Weight: 139g
45mm blades
KA-70 carbon steel
Made in Sanjo, Japan
Free shipping on orders over £150.
We ship to most countries around the world.
All orders are tracked and signed-for.
International taxes & duties can be prepaid at checkout.
Final shipping rates confirmed at checkout.