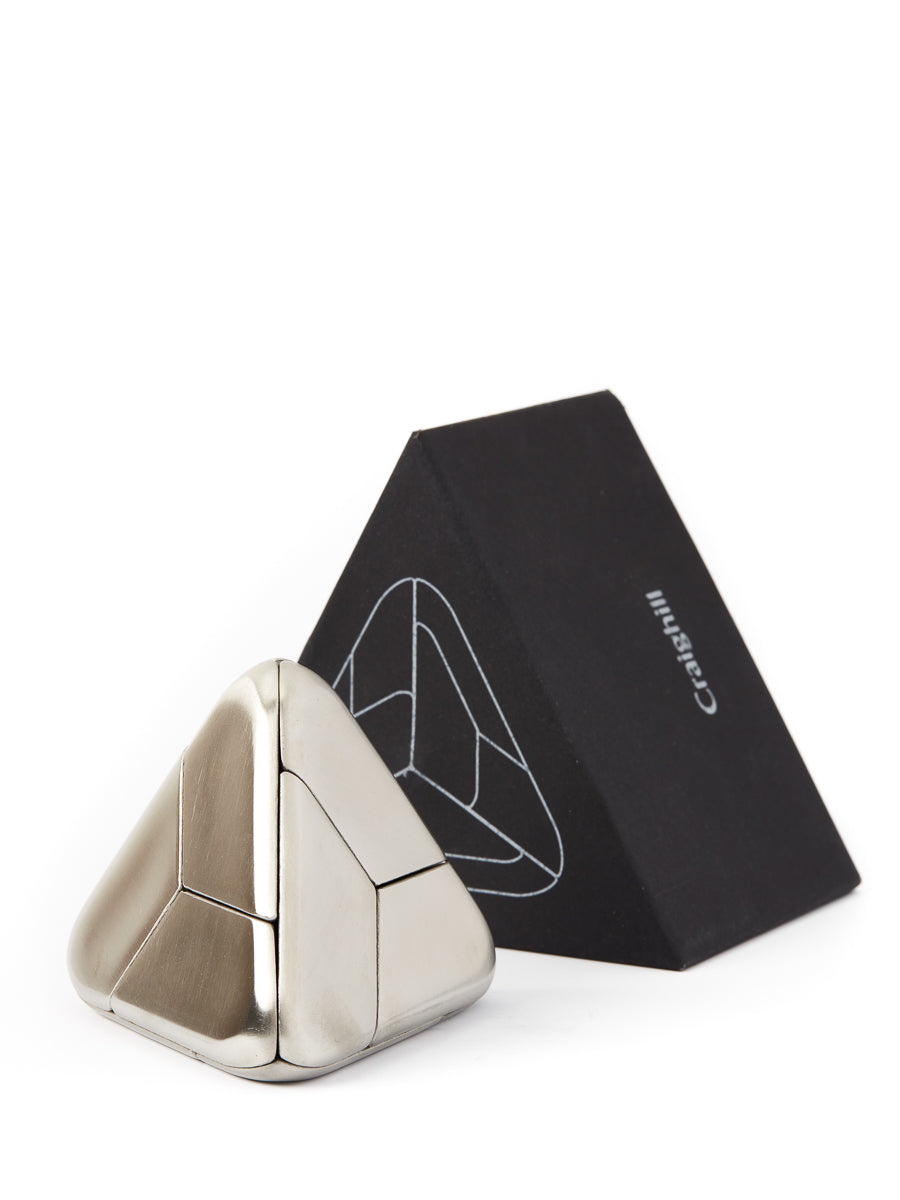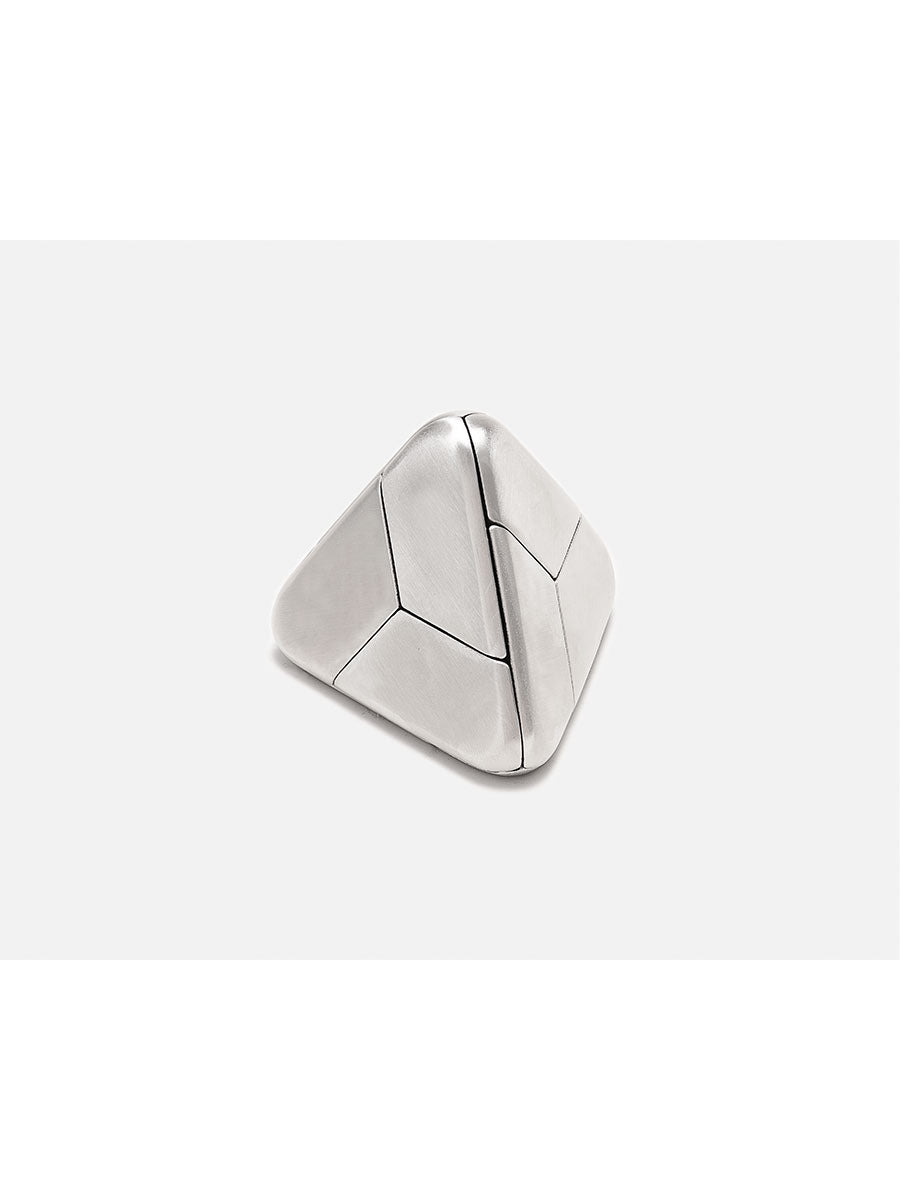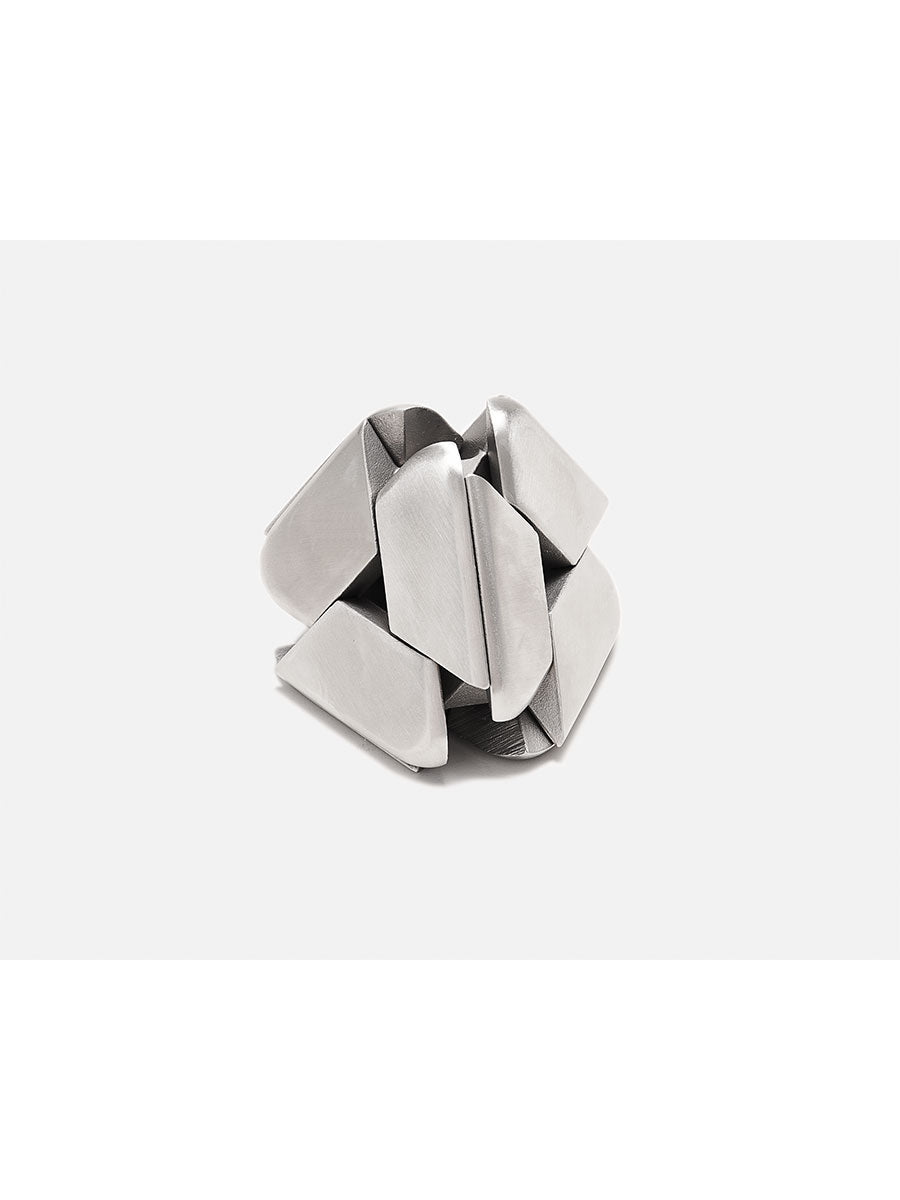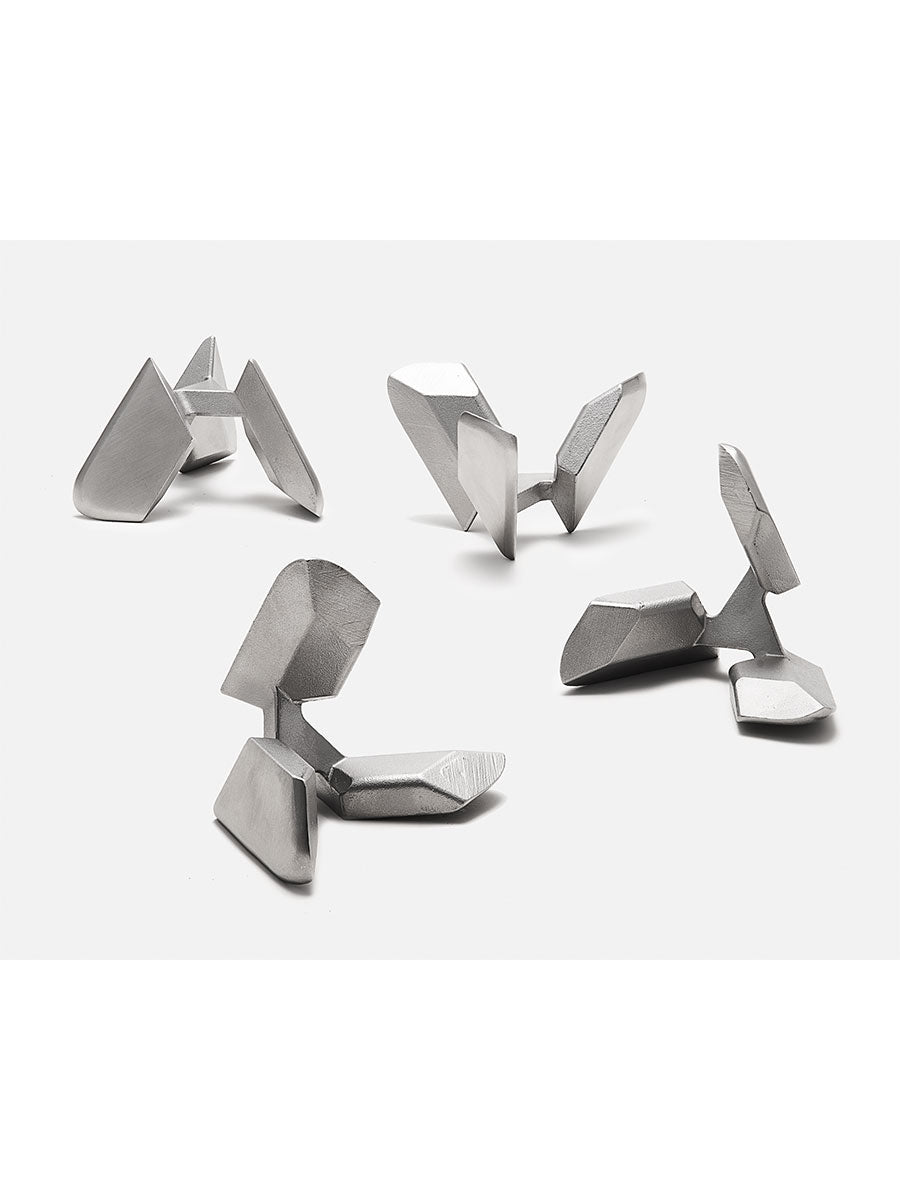 The Tetra Puzzle is a beautiful and captivating mechanical puzzle composed of four identical pieces of stainless steel. It's a fascinating and mysterious challenge to understand and unlock. It activates your spatial reasoning and manual dexterity skills in a way that's immersive and deeply engaging.

On first glance the Tetra Puzzle might seem fairly straightforward reality it's anything but intuitive. Solving it requires focus, attention, and an exploratory mindset that's innately gratifying. It pushes your boundaries — if only a little bit — and invites you to learn something new.

Beyond its allure as a meditative object, it's incredible to watch friends discover the magic for themselves. Whether or not you provide hints is up to you.
Product Dimensions: 2.25" (d)
Product Weight: 0.5kg
Free shipping on orders over £150.
We ship to most countries around the world.
All orders are tracked and signed-for.
International taxes & duties can be prepaid at checkout.
Final shipping rates confirmed at checkout.