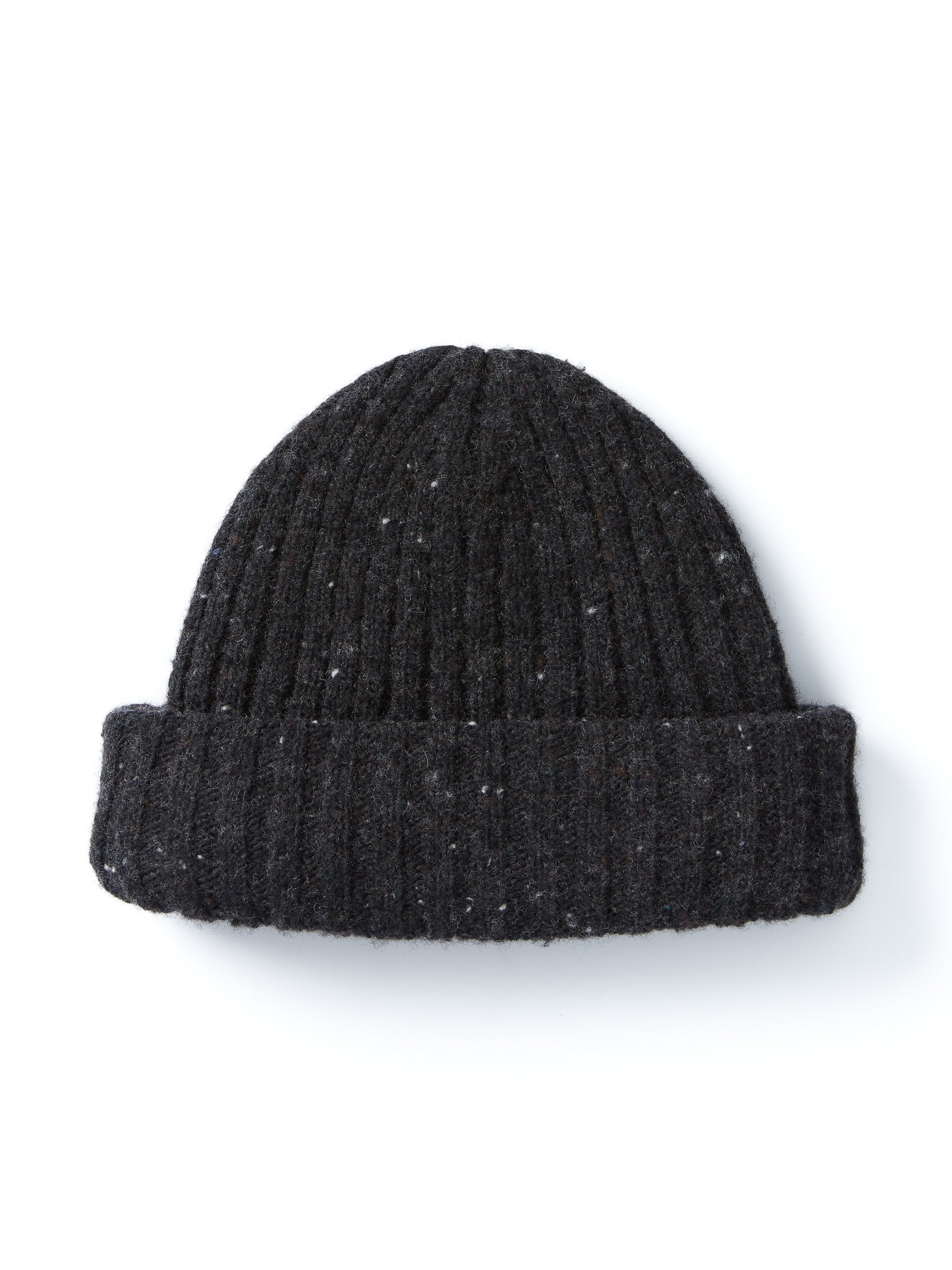 When the mercury drops, don't leave the house without our stylish ribbed Dock hat, made using a blend of warm recycled wool featuring Donegal-style flecks of colour.
Fabric Composition: 31% Recycled Wool 29% Wool 20% Recycled Polyamide 20% Viscose
Made in Portugal
Shallow-fit beanie
Heavy-gauge wool
Double-layer rib knit
Foldover cuff
Donegal-style flecked wool yarn
Hand Wash Only
We construct all of our knitwear using 100% natural fibres as it's better for the environment. Due to this you may experience some pilling or balling in areas of friction - this is perfectly natural! Restore your knitwear by using a knitwear comb or sweater stone to gently lift away any pilling that may occur.
We always recommend hand-washing knitwear – it's the surest way to maintain the shape and hand-feel of your knit. Avoid using biological detergents as they can contain enzymes that harm wool fibres.
Dry your knitwear on a flat surface to maintain the shape and away from direct heat – do not dry on a radiator or in front of an open fire (for obvious reasons). Store your knitwear in a dry, clean space – avoid hanging it in a wardrobe as this may affect the shape. We recommend using cedar balls within your storage to detract clothes moths.
Free shipping on orders over £150.
We ship to most countries around the world.
All orders are tracked and signed-for.
International taxes & duties can be prepaid at checkout.
Final shipping rates confirmed at checkout.